Render Power in the Data Center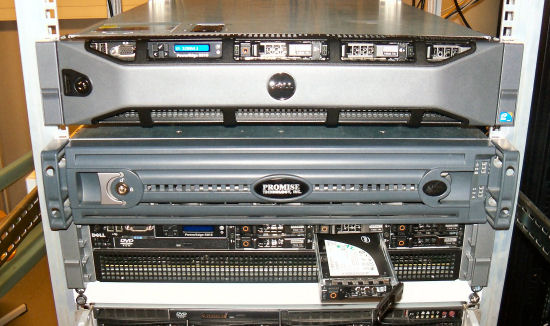 "The bottom line is that Dell's R815 can replace two HP DL380 G7s at a much lower investment cost, with about the same energy costs and lower management costs. Having to manage half as much physical servers should after all also lower the operation costs. Dell's PowerEdge R815 materializes AMD's promise of the "Value 4P server"."
Although in VFX parlance it would be more about doubling your render power for the same footprint rather than about energy or management costs. But a time will come when even VFX needs to start thinking about cost per pixel in energy consumption and leaning out the data center rather than continually growing it.
http://www.anandtech.com/show/3894/server-clash-dellr815/1 [via AnandTech]